About Allbirds Shoes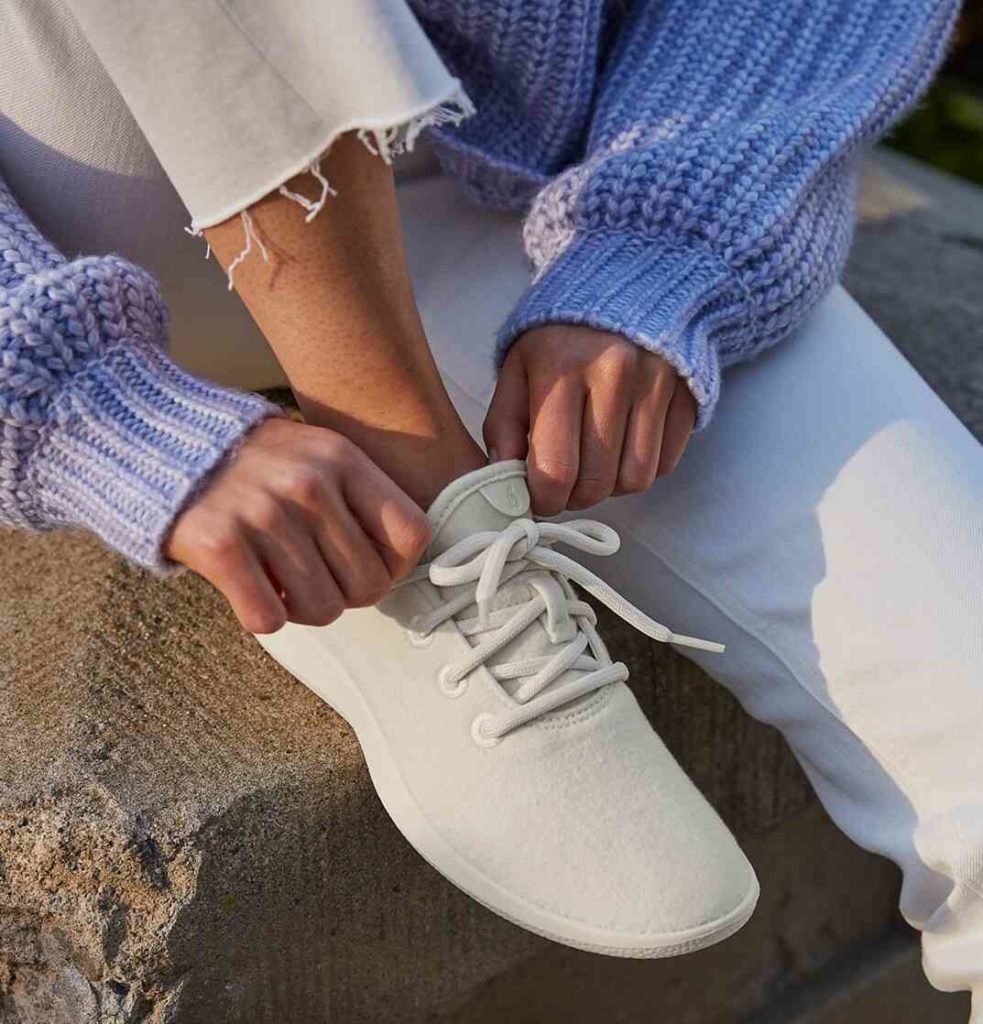 Allbirds is a shoe retailer that is creating men's and women's footwear using natural and recycled materials. Allbirds' aim is to use eco-friendly manufacturing practices to reduce their carbon footprint and create less pollution. Specializing in men's and women's shoes, Allbirds also carries socks and accessories made from sustainable, comfortable materials.
This Allbirds shoes review will offer an overview of the brand and the products it sells to help potential buyers make an informed decision.
Overview of Allbirds Shoes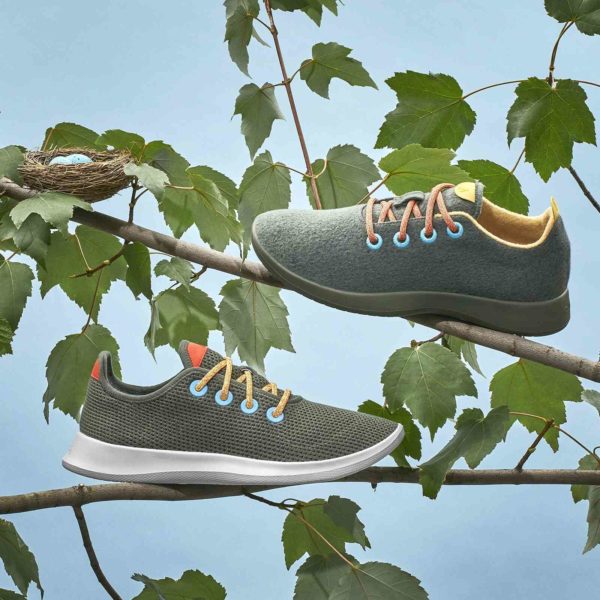 In 2016, this San Francisco based brand was created by Tim Brown, a former professional soccer player. Brown, a New Zealand native, wondered why the wool from the merino sheep was not being used in the footwear industry. He brought Joey Zwillinger, an engineer, onto his team and from there, Allbirds was created.
Allbirds' mission is simple: create sleek, stylish sneakers that look great on your feet and don't harm the environment. It's time to swap out your carbon footprint for a regular one!
Wool is the key material in Allbirds' footwear. Allbirds wool shoes are made using the finest merino wool from New Zealand, crafting it in a textile mill in Milan, Italy, and manufactured in China. Their shoelaces are made from recycled plastic and all of their packaging is made from 90% recycled cardboard. Sounds too good to be true, right?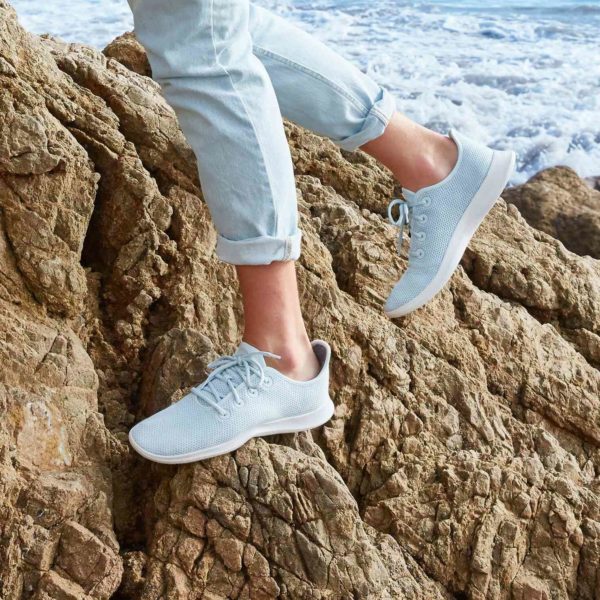 After skimming their site for this Allbirds shoes review, we've condensed the highlights for you below.
Pros
Sustainably produced
Eco-friendly
Large variety
Products for men, women and kids
Reasonably priced
30 day return policy
Aesthetically pleasing site
Cons
Accessories cannot be returned or exchanged
Certain shoes do not come in half sizes
To learn more about Allbirds, their products and what verified buyers have to say, keep reading this Allbirds shoes review.
Allbirds Women's Tree Breezers Review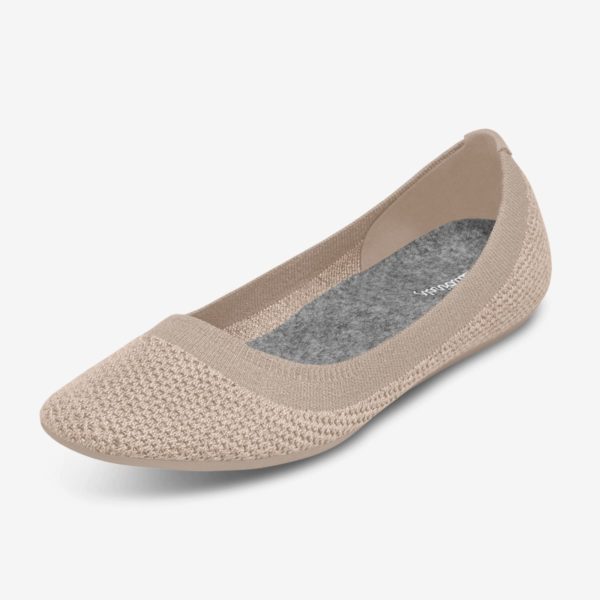 The Women's Tree Breezers are their own version of Allbirds flats. They have just the right combination of comfort and style to be dressed up or down. Since the shoes come in 16 color options, they'll complete any casual or smart casual look and pair with whatever shades you like to wear. The Tree Breezers are available from sizes 5-11 and retail for $95.
The Tree Breezer is made from eucalyptus tree fibers, a naturally-derived, eco-friendly material. This unique fiber does not only benefit the environment, but you as well. Here's how:
The eucalyptus pulp makes this shoe both silky smooth and highly breathable
The shoe's ribbed knitting structure allows it to conform to your foot's shape
Lined with merino wool, the Tree Breezer is both comfortable and odor resistant
The sole is made of SweetFoam™, derived from Brazilian sugarcane, which gives it a bouncy comfort
Allbirds Wool Loungers Review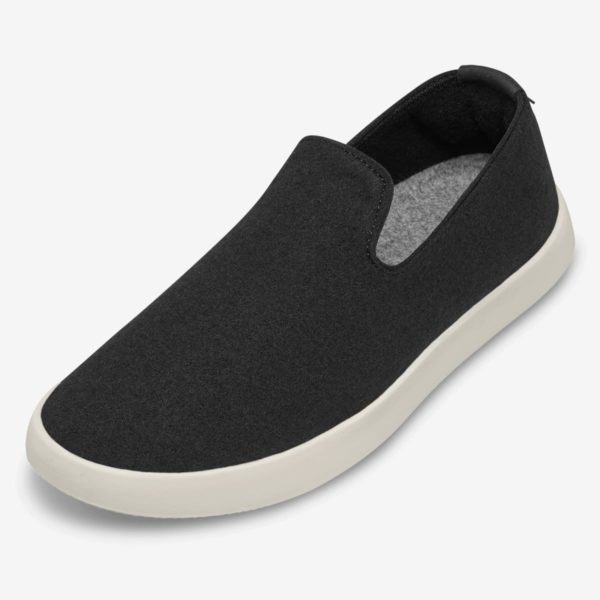 The Allbirds Wool Loungers are precisely where comfortable footwear meets stylish streetwear. These loungers come in eight colors and are available for women and men. Their sleek, simple design makes these Wool Loungers versatile, suitable for both daywear and nightwear.
These Wool Loungers sell for $95 and are made from the finest merino wool, straight from New Zealand. The nature of this wool makes the shoes odor resistant, itch-free and temperature regulating, meaning your feet will stay cool in the summer and warm in the winter. Don't be fooled if you think this wool is itchy—merino wool is as high quality as wool gets, and the itchiness that is sometimes caused by wool is associated with poor quality fabric.
Allbirds Wool Loungers are only available in whole sizes, unfortunately. Allbirds recommends sizing up. You'll find a sizing chart and more info on suggested sizes at the end of this Allbirds shoes review.
Allbirds Tree Loungers Review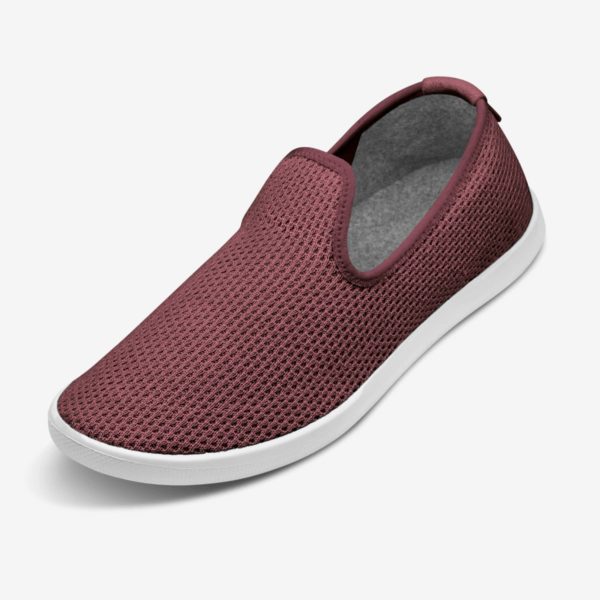 The Tree Loungers are named after the eucalyptus tree fibers used to make them. Light and breathable, these Tree Loungers will keep your feet cool on even the warmest summer day.
A blend of castor bean oil, merino wool, and low-density foam makes the Allbirds Tree Loungers comfy, super smooth, and cushioning on your feet. The merino wool specifically makes them odor resistant, so the "summer smelly feets" will be someone else's problem.
The Allbirds Tree Loungers sell for $95 and come in seven different colors, available for both men and women. These loungers are only available in whole sizes, and Allbirds recommends sizing up. You can find a size chart towards the end of this Allbirds shoes review.
Allbirds Wool Runners Review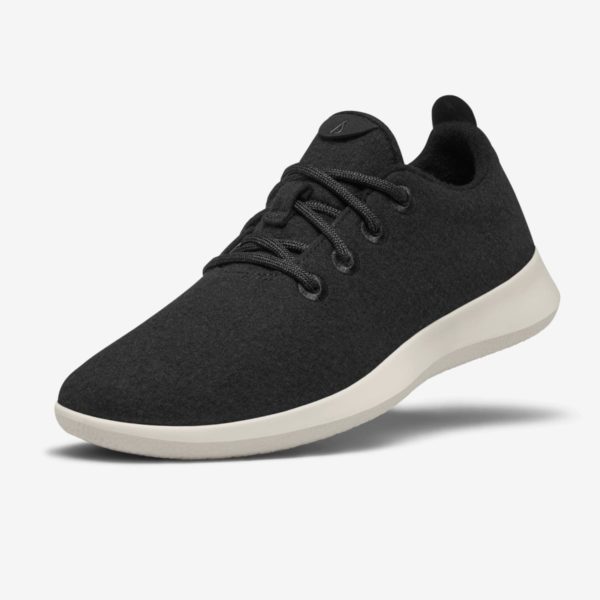 Allbirds Wool Runners are naturally soft, made from the finest merino wool. Available for both men and women, these runners are guaranteed to fit your every move without sacrificing style.
Available in 17 different colors, ranging from black to a beautiful lavender and pastel blue, the Allbirds Wool Runners are perfect for casual streetwear or even those more active days. The merino wool fabric makes these runners odor resistant while you exercise, and as they absorb moisture, your feet won't feel damp.
Allbirds durability is ensured by the merino wool used. This wool allows the runners to be both soft and durable, fitted for even the roughest terrain. The laces are made from 100% recycled polyester. The soles are made of low-density foam, which is cushioning, light and provides friction control. The S-curve tread mimics your feet's natural flexibility and evenly distributes your weight as you walk.
The Allbirds Wool Runners sell for $95 and are not available in half sizes.
Allbirds Tree Runners Review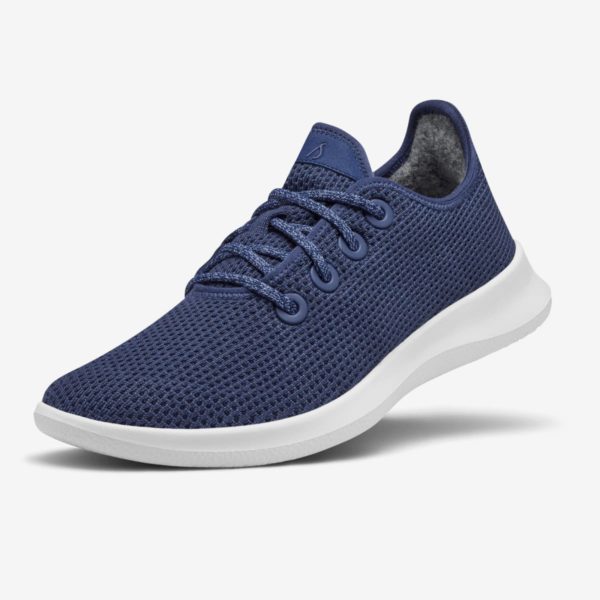 The Allbirds Tree Runners are available for both men and women, retailing at $95 a pair. Made from eco-friendly eucalyptus tree fibers, the Tree Runners are naturally breathable and sure to be cool and light on your feet. A flexible foam sole conforms to your foot's every move.
Allbirds' insoles are made of castor bean oil, which both cuts carbon output and makes for a supremely soft shoe.
The Allbirds Tree Runners do not come in half sizes. The Allbirds Tree Runners come in 15 different colors for men. As for Allbirds Women's Tree Runners, they come in 11 colors.
How Do I Wash Allbirds?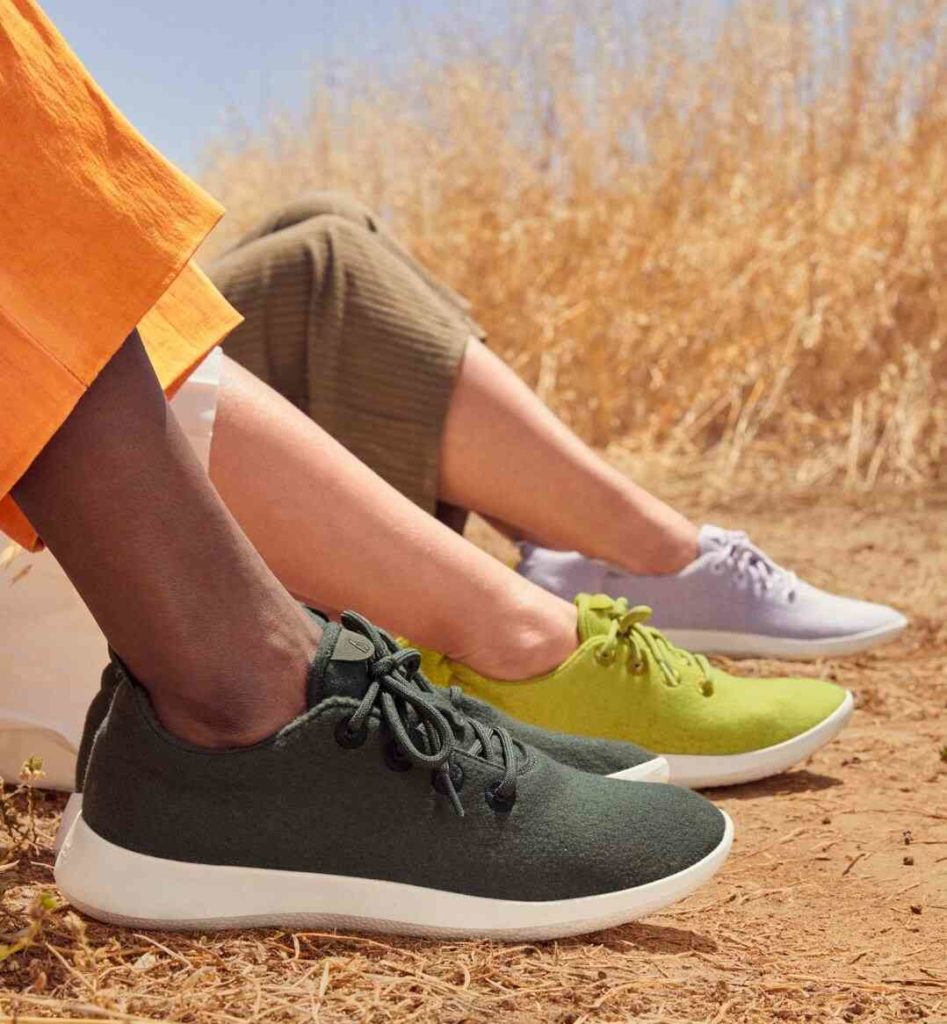 Washing Allbirds shoes is a bit different than your regular sneakers. Since Allbirds' shoes are made from wool and tree fibers, they cannot simply be thrown into the washing machine.
You can exit that Google search though, because this Allbirds shoes review has got you covered on how to wash these products. Here are the simple steps to washing your Allbirds shoes:
Remove the insoles and laces; these should be gently washed by hand
Place your shoes in a mesh laundry bag and wash in cold water, on the gentle cycle and using a gentle detergent
Let your shoes air dry
Are Allbirds Waterproof?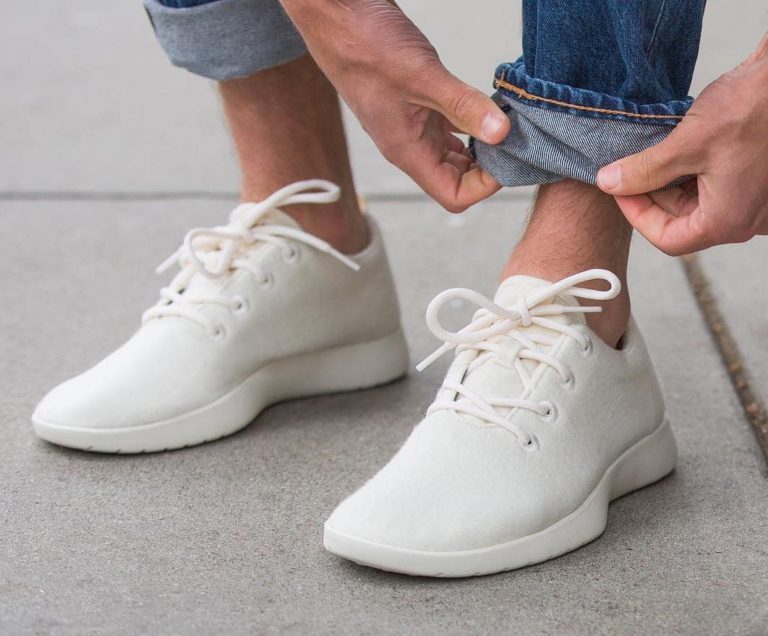 To put it simply, Allbirds shoes are not completely waterproof. They will still retain moisture if they become substantially wet. However, Allbirds lines their insoles with merino wool, a fabric that is naturally moisture wicking. Meaning, the insides of your shoes won't absorb any moisture, even on those sweaty summer days.
Does Allbirds Have Arch Support?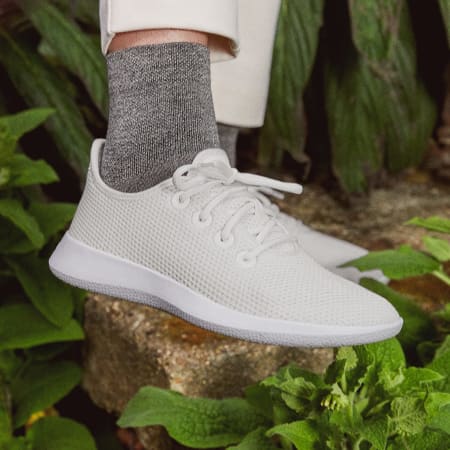 According to the brand, each pair of Allbirds shoes is made with "Dashers [that] have a 7mm drop with medium contoured arch support built in." Plus, the brand's insoles are completely removable for your own insoles to be added if necessary.
Who Are Allbirds For?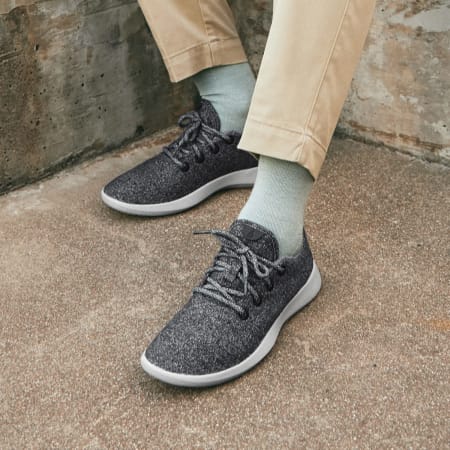 Allbirds are made for men and women who are looking for comfortable shoes without the wasteful plastics and cottons that the average shoe brands use. All of the shoes from this brand are meant to be worn with streetwear and are great for everyday and travel.
Comparison: Allbirds vs. Native Shoes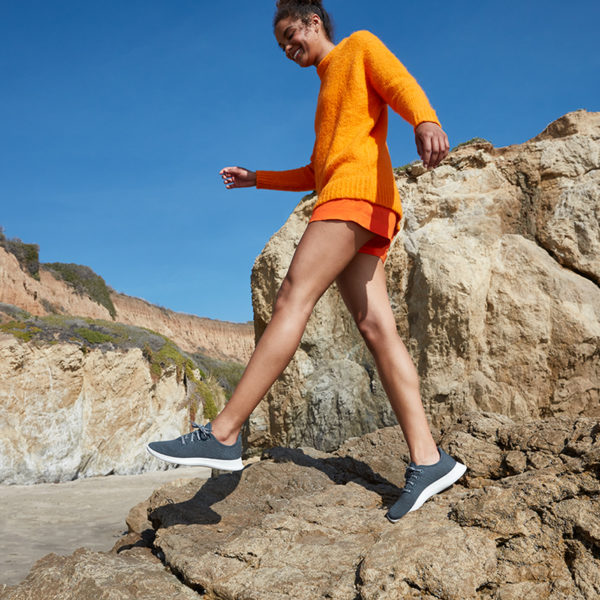 Though Allbirds is a great brand for shoes, there are a few other brands out there that offer similar shoes. One of these brands is Native Shoes.
Founded in 2009, Native Shoes has been making ethical, lightweight options for men and women that are made from ethylene-vinyl acetate, a BPA-free and eco-friendly substance. Though their reputation for sustainable shoes is impeccable, let's see how they measure up to Allbirds.
Given the make and materials of Native Shoes and Allbirds, the brands claim that they are entirely hand-washable with cold water and a light detergent. So a tie on the convenience factor! But, one crucial difference between these brands is the arch support that is included in Allbirds shoes and the added space to insert your own insoles.
First off, Native Shoes delivers worldwide while Allbirds only delivers their shoes to the US from their official site. But, Allbirds are available at retailers around the world and on Amazon. Plus, Allbirds shipping is free for orders $50+ and returns are free.
Now for the price. Allbirds come for the price of $95 on average while Native Shoes are $35-$160 depending upon the style of shoe desired. If you are looking for the finest and most popular shoes that Native Shoes offers, you are most likely looking at $120-$160 for their adult styles.
So, both of these shoe brands know what customers are looking for from a sustainable shoe brand. But, we still choose Allbirds for the price, convenience, free shipping, and free returns.
If your interested in learning more about Native shoes, then check out our full Native Shoes Review.
Allbirds Shoes Review: What Do Customers Think?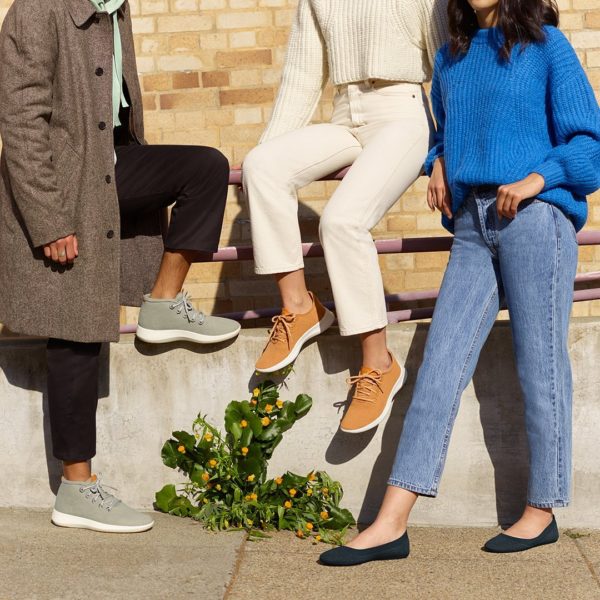 All of Allbirds products have dozens, if not hundreds, of five-star reviews. Overall satisfaction among customers seems to be unanimous, that these shoes deliver on both style and comfort.
One happy customer left this review for the Men's Wool Runners: "I've put thousands upon thousands of steps into my first pair. These shoes are great. I've struggled all my life finding a sturdy AND breathable athletic shoe and the struggle is over. I'll be buying these again."
For the Women's Tree Breezers, one buyer put it simply, writing: "These shoes are so comfortable! They're my new favorite pair of flats!"
No matter what pair of shoes you're browsing, the reviews do not stray from total customer satisfaction. Stylish, comfortable and good for the planet? Allbirds seems to be the total package.
Are Allbirds Worth It?
To put it simply, yes. Allbirds had me sold on their footwear as soon as I read about their eco-friendly practices while writing this Allbirds shoes review. Any company that goes the extra mile to make the planet as happy as their customers is a winner in my book.
What I love most about Allbirds is their initiative to engage in as many sustainable manufacturing practices as they possibly can. As if creating footwear from trees was not enough, Allbirds took it one step further by using both recycled plastic and recycled cardboard. Amazing, huh?
We have to talk about how affordable the Allbirds sneakers are! They retail for the same price, if not cheaper, than your favourite pair of Nikes! Allbirds went ahead and put a price on fashionable, sustainable footwear. And that price was actually affordable. My only hope is that in the future, they will release a line of Allbirds slippers! Imagine the comfort…
In short, I'm glad I wrote this Allbirds shoes review because it put this company on my radar. The products they are selling and their ethics are not something you want to miss out on.
Allbirds Promotions & Discounts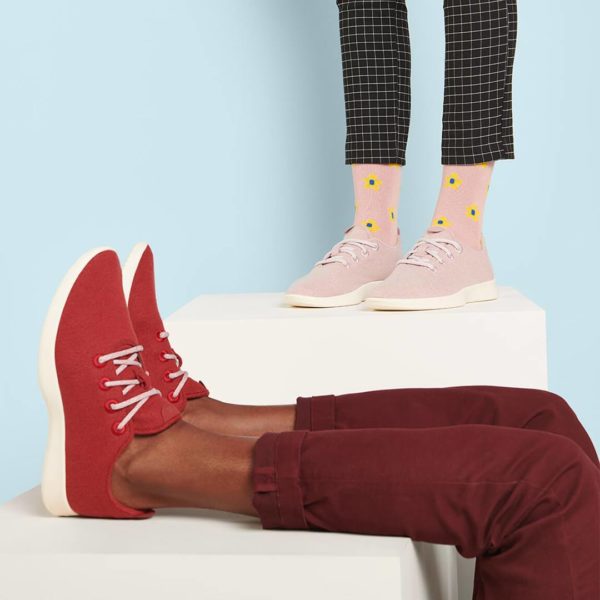 The only promotion spotted while writing this Allbirds shoes review was the free US shipping they offer on orders over $50. Allbirds appears not to offer any discounts.
Allbirds coupon codes do not seem to exist. As for an Allbirds sale, their products seem to stay at regular price all year round. However, you can enter your email on their site to sign up for exclusive offers and possible future promotions.
In 2019, Allbirds celebrated Black Friday by releasing their Tree Runners in three limited-edition colors. These shoes sold for the regular $95 and are still available for purchase on their site.
Who knows what Allbirds will release for Black Friday this year!
Where To Buy Allbirds Shoes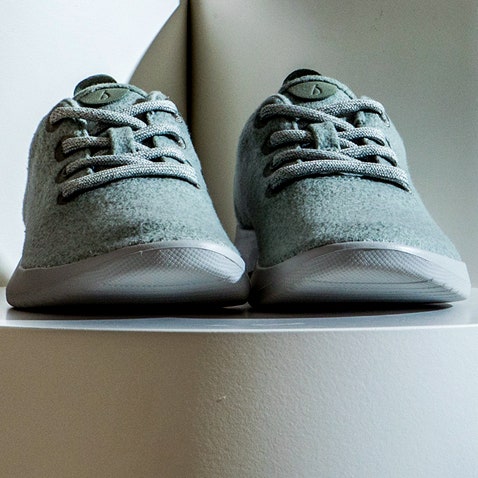 Allbirds shoes are sold on their online store and in retail stores. Allbirds has stores in the US, Europe and Asia. For a full list of every Allbirds store, check out the chart below.
FAQ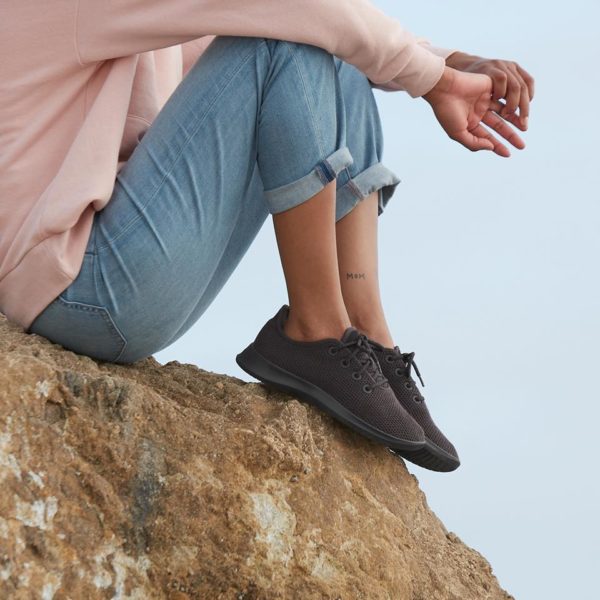 What Sizes Does Allbirds Have?
Allbirds offers the following size chart for their footwear: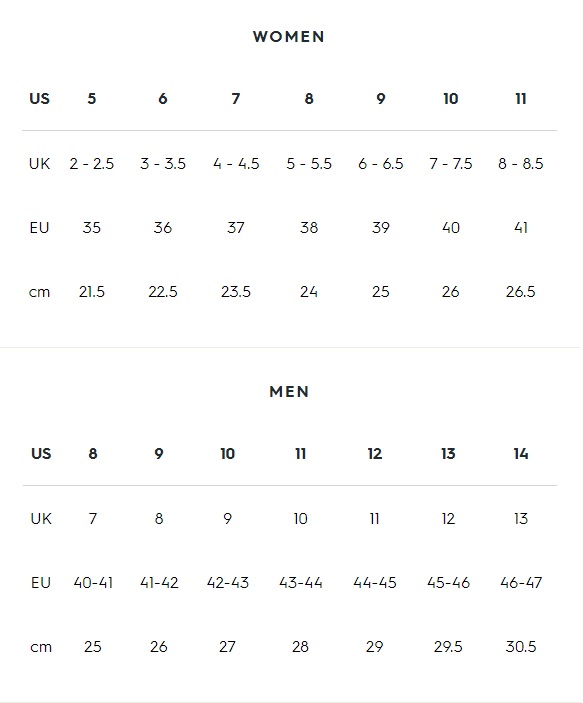 Some of the shoes Allbirds sells do not come in half sizes. For those pieces, they recommend customers size up for the perfect fit. If you have wider feet, they also recommend sizing up.
For customers interested in their Tree Runners, Allbirds recommends sizing down if you are between sizes or have wide feet. Allbirds' flexible return policy ensures that even if you happen to purchase the wrong size, you are still able to return your shoe for a new pair.
Allbirds Shoes Amazon
Unfortunately, Allbirds products are not for sale on Amazon. They can be purchased on their site or in the store locations listed above.
Allbirds Shipping Policy
Allbirds offers free shipping in the United States on all orders that are over $50. For orders under $50, shipping is $5.
Allbirds shipping takes 5-7 business days to arrive and they use Fedex, USPS and UPS to ship their packages.
If you want your order to arrive faster, Allbirds offers 2-day shipping starting at $12 and 1-day shipping starting at $20. The shipping price fluctuates depending on the address and the weight of the package.
Allbirds Return Policy
Allbirds exchange and return policy is pretty great. They offer a 30 day return policy for their shoes, which can be returned even if they were worn. All returns need to be made in the country of purchase. Items can be returned in store and online. For returns being shipped back, Allbirds provides a fully paid return label.
The Allbirds return policy for the rest of their products is as follows:
Socks have to be returned in unopened packaging
Accessories cannot be returned or exchanged